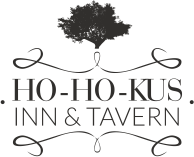 Tue-Sat 11:30 am - 10:00 pm
Sun, Mon 11:30 am - 9:00 pm
1 East Franklin Turnpike
Ho-Ho-Kus, NJ 07423
UNFORGETTABLE DINING EXPERIENCE
HOLIDAY FAMILY BRUNCH BUFFET SUNDAY, DECEMBER 9TH @10AM, 12PM & 2PM
CELEBRATE THE HOLIDAYS WITH US!
SUNDAY, DECEMBER 9TH @10AM, 12PM & 2PM
Seatings:
10am, 12pm, 2pm
FEATURING:
NORTHERN HIGHLANDS HIGH SCHOOL NATIONALLY AWARD WINNING, A CAPPELLA GROUP "HIGHLANDS VOICES" AND A SPECIAL VISIT FROM ST. NICK!
Begin a new family holiday tradition!
$39.95 per person
$17 children 10 & under
Reservations required
Reserve now online here or call us at 201-445-4115
Menu
Holiday BRUNCH BUFFET
10am*, 12pm, 2pm
CHEF-MANNED STATION
Serving freshly prepared omelets and carved roasts
HOT OFFERINGS
FEATURED CHICKEN, FISH AND PASTA ENTREES
FARM FRESH SEASONAL VEGETABLES AND POSTATOES, SOUP OF THE DAY, EGGS BENEDICT,
CRISP BACON AND SAUSAGES AND SIGNATURE WAFFLES, PANCAKES OR FRENCH TOAST
COLD SPECIALTIES AND SALADS
FEATURED shellfish, SMOKED FISH WITH ACCOMPANIMENTS, ARTISANAL CHEESE, FRESH
FRUIT, COMPOSED SEASONAL SALADS
BREAKFAST BREADS & PASTRIES
FRESH BAGELS, BREAKFAST PASTRIES, MUFFINS
VIENNESE DESSERT TABLE
FEATURING A BEAUTIFUL DISPLAY OF ASSORTED HOUSE-MADE DESSERTS
UNLIMITED MIMOSAS AND BLOODY MARYS
COFFEE, TEA, SODA INCLUDEd
ADULT & 39.95, CHILDREN 10 & UNDER $17
PLUS TAX & GRATUITY
*Due To Bergen County Sunday Blue Laws, Alcohol Cannot Be Served Until After
12 Noon.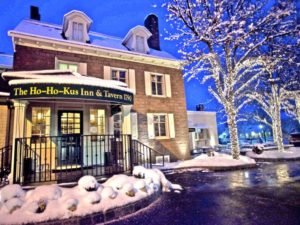 Testimonials
What our clients say
Amy Gabriel
I came for their Thanksgiving dinner event. The pros: food was fantastic! Great quality, came out at a decent pace, good service, great price (just $50/person)! For me and my…
Jeffrey Stjohn
Very disappointed. Ordered mussels (which was on the menu) and they were out of them. Service was poor. Finally received our meal which was just ok. Went to order dessert,…
Becky LG
Always a wonderful brunch service. Everything is absolutely delicious, staff is attentive and friendly, very clean facility.Our staff member was always asking could he get us anything, he was on…
Pratik Paddle
Wow, what can I say? The food here is amazing. The steak was cooked perfectly and the salmon burgers on a sticky rice bun is something to order as well
nathan chustz
This place was awesome. I had the duck in 2013 and couldn't remember the beer. However, the wait was not long and the staff was knowledgeable of the location. I…
We value Your Opinion!
Review Us!
---

Sign up
for the event
and Hot offers news